Source of graphic/info
Issues caused by the spherical lens.
Generally speaking, the spherical lens is thick and the image through the lens will be distorted. While, with the same prescription and index, the aspherical lens is thinner, lighter and more comfortable for wearers. The aspherical lens has a wide vision and the image through the lens is more real and natural. Wearers will not feel tired after wearing aspherical lens for a long time.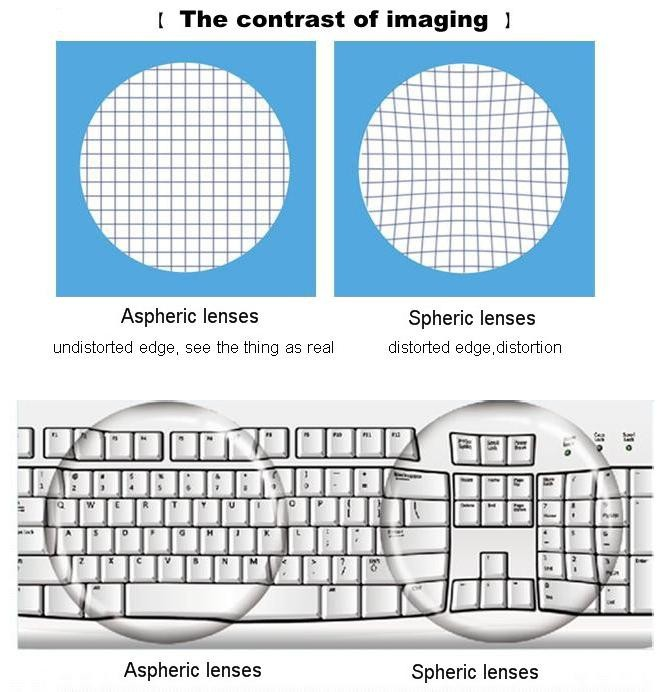 A problem with Aspheric lenses is they are expensive and when doing EM the rapid replacement soon adds up, to quote @Jakey,
Does anyone use Aspherical lenses?